For the occasion of the ODYSSEYS exhibition at Palazzo Madama, Planet Africa presents "Wanderers of the Desert" by Nacer Khemir.
Cinema Massimo – 15 January 2018, 8.30 p.m. – Screen Three
For the occasion of the ODYSSEYS. Diasporas, invasions, migrations, voyages and pilgrimages exhibition, scheduled at Palazzo Madama until 19 February 2018, the National Cinema Museum Planet Africa project is focused on the theme of travel and migration, in Africa and from Africa. For this occasion, a print of Nacer Khemir's masterpiece Wanderers of the Desert, recently restored by the Cinémathèque royale de Belgique, will be screened in January. Admission 4.00 euro.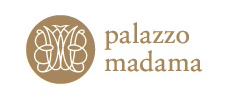 Planet Africa is a pluri-annual project organised by the National Cinema Museum, its main aim being to place the African continent at the centre of a careful reflection involving various subjects and to create a togetherness hub, where meetings between the two cultures may be made easier, protecting their mutual identities.
Nacer Khemir
Les baliseurs du désert (Wanderers of the Desert)
(France/Tunisia 1984, 95', DCP, col., o.v. it. s/t)
A young school teacher observes the desert, fascinated, from the window of an old truck. It is in a village lost in this sea of sand that he will have to carry out his teaching assignment. Suddenly, as if coming out of nowhere, the men of the desert make their appearance covered in dust: they are the baliseurs... They trace an almost invisible line of demarcation, beyond which another world spreads out.